Risks of Hypophosphatemia Following Intravenous Iron
Published
February 26, 2018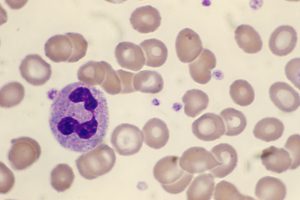 Emerging risks associated with intravenous (IV) iron formulations are not well recognized, despite increasing utilization to treat high rates of iron deficiency and iron deficiency anemia (IDA).
While most iron infusions are safe and well tolerated, hypophosphatemia following parenteral iron infusion presents a new complication that appears to be growing in frequency. Clinicians should encourage patients to seek follow-up care if they experience new musculoskeletal symptoms or unusual tiredness.
It can be challenging to restore iron levels with oral medications, which are poorly tolerated in some patients who experience adverse gastrointestinal symptoms, or not effective in other patients with certain comorbidities, including chronic kidney disease (CKD).
For years, the use of IV iron was unwieldy in clinical settings because of the risk of potential reactions as well as the time and logistics required to administer the full dosage. Newer rapid-push IV formulations deliver iron more quickly and efficiently than drip models.
"We have reached the point where there are many different formulations to choose from, but some present the risk of complications in certain susceptible patients," says Myles Wolf, MD, MMSc, chief of Duke's Nephrology Division and a leading bone and mineral researcher.
Wolf has led research into iron deficiency anemia to investigate the effects of its treatment on fibroblast growth factor 23 and phosphate homeostasis in women. The risk of hypophosphatemia is higher in patients who do not have kidney disease, he clarifies.
"The key message is to understand the differential effects of the various IV iron formulations, keep up with the studies, and use caution when administering them, especially for long-term repeated use," Wolf says. Among the IV iron options, ferric carboxymaltose (FCM) is often selected because it corrects severe iron deficiency in a single convenient infusion. However, a decrease in serum phosphate concentration is a frequent side effect.
Although a single administration of FCM frequently causes transient hypophosphatemia, a 2016 study showed that repeated treatment with FCM is associated with a high risk of developing severe and prolonged hypophosphatemia and should therefore be monitored. Hypophosphatemia risk appears to be substantially lower with other IV iron formulations.