Management of Pediatric Upper Extremity Osteosarcoma After a Misdiagnosis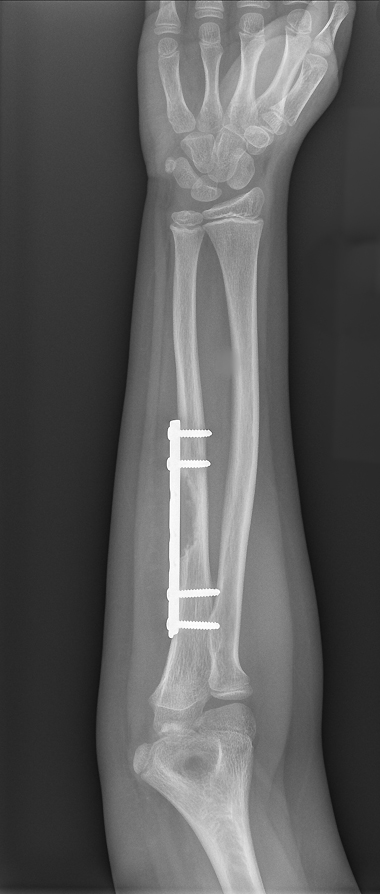 FIGURE 1. Preoperative x-ray showing the portion of the ulna that needed to be removed
A 9-year-old boy was referred to an oncologist after he presented to his primary care physician with a painful lump on his arm. Results from radiographic imaging were suggestive of a benign lesion on the patient's ulna bone.
A local surgeon removed the lesion and inserted a metal plate to stabilize the bone. However, pathology revealed that, rather than being benign, the lesion was high-grade osteosarcoma, and it was unclear whether the entire tumor had been removed. The first pathologist confirmed negative margins on the pathology report, whereas a second read them as positive.
After starting chemotherapy, the patient was referred to the Duke Sarcoma Program, where sarcoma specialists confirmed that the margins were positive. They recommended removal of the metal plate and surrounding tissues, including the area of the previously excised tumor, but this would require resection of a large portion of the ulna between the wrist and elbow (Figure 1). Prosthetic reconstruction was regarded as inadequate, because of the immaturity of the patient's skeleton
Question: How did Duke specialists collaborate to remove the tumor while also preserving the patient's ability to use his arm? 

View case conclusion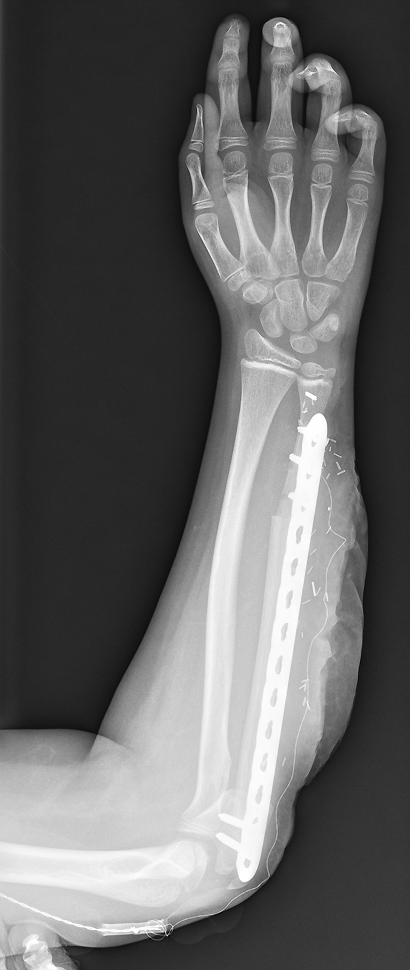 FIGURE 2. X-ray taken postoperatively showing the reconstruction
Answer: Orthopaedic surgeon Brian Brigman, MD, PhD, teamed up with plastic and reconstructive surgeon Detlev Erdmann, MD, PhD, to perform a wide, intercalary resection of the tumor and the tissue contaminated by the previous surgery before reconstructing the patient's ulna with a vascularized fibular graft (Figure 2). The patient regained use of both his arm and leg by 6 weeks after the surgery.
Reconstruction using the vascularized fibula is a relatively rare event in patients with osteosarcoma, because the majority of such tumors occur close to the adjacent joint, requiring total joint replacement following resection. Still, Duke surgeons have significant experience performing the surgery for other conditions, Brigman notes.
"We've done about 4,000 to 5,000 vascularized fibula reconstructions at Duke," he says. "It's usually done for other reasons—such avascular necrosis in the hip—but it's just another tool we can use for folks who have massive bone loss after tumor resection. We use it whenever it's a good option for us."
The entire surgery lasted 8 hours, with Brigman first resecting the tumor and then Erdmann harvesting the graft from the leg and performing the complex microvascular reconstruction. After the patient was hospitalized for 1 week, Brigman applied a cast to his arm, and he was discharged home.
The cast was removed after 6 weeks, and the patient started using his arm and leg again. By 3 months after the surgery, the patient was walking without difficulty and participating in archery to help his arm regain strength.
"This is a perfect example of our 'orthoplastic' approach here at Duke—orthopaedic surgeons and plastic surgeons working together, combining their expertise to provide the absolute best outcomes for this kind of patient," Erdmann remarks.