Making Neurosurgery More Patient-Centric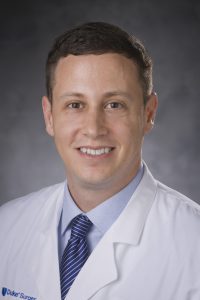 Oren Gottfried, MD
In his capacity as vice chair of quality of Duke's Department of Neurosurgery, neurosurgeon Oren Gottfried, MD, has helped develop numerous quality initiatives focusing on improving patient satisfaction and surgical outcomes and reducing patient morbidity and mortality. He has also conducted extensive research assessing prospective institutional and national databases to improve patient safety and surgical outcomes.
Question: What are the critical components of an effective quality initiative?
Gottfried: We've found that quality starts with developing a good database—something I work on here at Duke—and having comprehensive data on every patient and every intervention. Next, you need to be able to efficiently assess this data set in real time and have a route to share the most relevant data—together with easy-to-apply action items—with your colleagues. It's important that all individuals appreciate how they can apply the new information to their direct interactions/interventions with patients—just having the data doesn't make anyone a better doctor.
After using this process for several years, we're starting to see improvements. An intervention we implemented in 2016, for example, reduced mortalities by 1 patient a month compared with 2015.
Question: Can you provide an example of a successful quality initiative Duke has implemented?
Gottfried: One big initiative we've worked on is developing a protocol to improve communication between the physician and the patient. It works by giving patients some time alone in the examination room to reflect and lay out in their own words what they wish to accomplish during their visit and what their primary concerns are.
This simple step alleviates some anxiety because patients don't have to try remember their questions while they're being interviewed and examined by their doctor. It also helps the doctor address the patient's concerns in a very patient-centric fashion. I purposely use the same language patients use in their own narrative to answer their questions.
We then take the approach a step further: Once the doctor has left the room, the nurse assesses the patient to see if all questions have been addressed and whether the visit accomplished all goals for the patient. If the patient is unsatisfied, then the doctor goes back into the room. It gives us an opportunity to do more for our patients. Based on thousands of surveys, this approach has increased patient satisfaction and doctor-patient communication at Duke Neurosurgery clinics.
Question: What have you learned in your research about how we can improve patient outcomes?
Gottfried: I think the future of medicine involves improved patient selection through detailed risk stratification. At Duke Neurosurgery, we routinely take care of patients with complex diagnoses or advanced disease, patients who are extremely sick at baseline, and patients who have failed treatment at another institution.
Our outcomes research helps us match patients to the most appropriate treatment option, including identifying which patients are most likely to have a successful surgery versus those who are too high risk and should seek less-invasive options.
We've also found ways to perform successful surgery on very ill patients and patients with complex neurosurgical problems by using interventions that maximize health preoperatively or reduce intraoperative and postoperative complications.
SaveSaveSaveSave