Best Apps for Primary Care Physicians
Published
October 11, 2016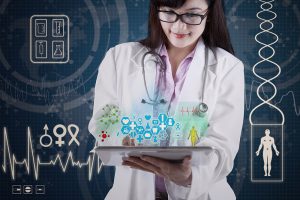 Most physicians use their smartphones and tablets for professional reasons, according to a 2015 study from Kantar Media. In addition, the Manhattan Research's 2014 Taking the Pulse US study found that nearly one-half use their devices to share information with patients.
Thus, mobile applications help physicians simplify daily tasks and can also enhance patient care. Apps can be used to check drug interactions and adverse events, stay current with clinical guidelines, and connect with doctors across the country.
Epocrates
A perennial favorite among physicians, Epocrates (San Mateo, CA) has been around for almost 20 years: It was introduced in 1998 for personal digital assistants. The free version allows clinicians to review drug prescribing and safety information for thousands of trade and generic drugs, identify pills by imprint code and physical characteristics, and perform dozens of calculations. The premium version, currently available for $174.99 for a 1-year subscription, offers clinical practice guidelines, guidance on infectious disease treatment, and more.
Turboscan
Turboscan (Piksoft, Alameda, CA) turns your smartphone into a scanner and lets you scan documents to send as a PDF or image. Mark Seigel, MD, an obstetrician and gynecologist based in Rockville, MD, says he uses this app almost every day. "I get lots of requests from patients asking me to sign forms," he says. "I sign the form, scan it, and email it right back—patients love that." The premium version of the app costs $4.99.
UpToDate
Although this app requires a paid subscription, UpToDate (Wolters Kluwer, Waltham, MA) earns high marks among physicians for its wealth of evidence-based clinical information. Michele Casey, MD, a practice medical director for Duke Primary Care, says this app is one of many that she relies on to quickly access information and to keep up with ever-changing clinical recommendations. Subscriptions currently start at $499 per year.
Doximity
The largest medical professional network in the country, Doximity (San Francisco, CA), is available on mobile and web platforms and allows users to connect with physicians nationwide. Members can use a dedicated fax number to send and receive secure faxes in compliance with the Health Insurance Portability and Accountability Act. They can also get the latest specialized news and journal articles.
NEJM This Week
The New England Journal of Medicine, one of the most trusted medical journals in the world, offers access to recent articles, medical images, weekly audio summaries, and procedure videos in this free app. It's currently only available for iOS devices.