Update on Patient Selection for Active Surveillance of Early Prostate Cancer
Published
December 4, 2017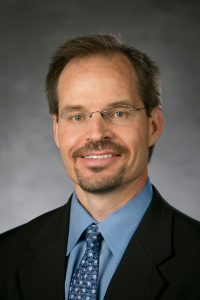 Duke urologic surgeon Thomas Polascik, MD, focuses his clinical and research efforts on imaging technologies and minimally invasive therapies for the diagnosis and treatment of prostate cancer, with a particular interest in examining active surveillance outcomes. He had a leadership role in the study and clinical implementation of multiparametric magnetic resonance imaging (MRI).
What are some of the challenges in patient selection for active surveillance?
First, not all patients qualify for active surveillance of their prostate cancer. We select those cancers that are "clinically insignificant" or that grow very slowly, thus being unlikely to affect long-term health. One of the problems with active surveillance is that, until recently, there were no universally accepted protocols regarding which patients are good candidates or how to do it. In fact, up to 40% of men who we used to feel were candidates actually were not, because they had more aggressive disease than what was picked up by the initial biopsy. This left lots of room for improvement and allowed our team to develop a better approach for our patients at Duke.
What are some of the largest advances in patient selection for active surveillance?
In my opinion, one of the greater recent advances has been the widespread adoption of multiparametric MRI—not only in the United States but also across the globe. Whereas previously, urologists had been relying on conventional prostate biopsy or, more recently, multicore transperineal template mapping biopsies because of their accuracy in identifying nearly all cancers in the prostate, we're now trying to do fewer biopsies to decrease the possible harms of multiple rounds of biopsy. Instead, urologists are beginning to rely on the power of multiparametric MRI to better detect and stage prostate cancer. Multiparametric MRI, in particular, has been very helpful for selecting men for active surveillance.
What are the limitations of multiparametric MRI?
Even though multiparametric MRI is very valuable for patient selection, its clinical performance requires a significant amount of expertise and advanced equipment, meaning not all medical centers are equipped to offer a high-quality product. You need quality software, current hardware, and a good magnet for it to be effective—we use an endorectal coil and 3 Tesla magnet here at Duke. You also need highly experienced radiologists who specialize in this discipline and can communicate their findings well with the clinician. The radiologist needs to provide clinically meaningful information to the urologist so he or she can, in turn, counsel the patient and provide best treatment options.
What are the next steps in terms of improving patient selection for active surveillance?
We've built a program—the Duke University Cancer Institute Multidisciplinary Active Surveillance (DUCIMAS) Program—employing some advanced diagnostics (multiparametric MRI and multiparametric MRI image-guided transrectal ultrasound biopsies) and genetic markers to decrease the percentage of men who are incorrectly selected for active surveillance. The program, which we launched in December 2016, is an open registry, so we'll be collecting information on these patients with the initial focus of trying to figure out which men are truly candidates for active surveillance versus those who aren't.
Once an individual is registered as a candidate, our goal is to keep him safely on active surveillance with confidence as long as his cancer will not cause harm. Multiparametric MRI is really the cornerstone of this part of the project. Once we choose who we feel are the right patients, our second focus will be to monitor these patients in a safe and effective manner and, if they develop more aggressive disease, provide the appropriate treatment at that time.