Resistant Hypertension Triggers Episodes of Presyncope
Published
January 31, 2017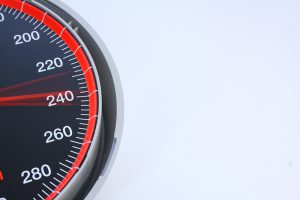 A 55-year-old man struggling to control his high blood pressure despite being on multiple antihypertensive medications began to experience episodes of presyncope. After more than 5 years of multiple changes to his medications, his hypertension proved resistant. He weighed more than 250 pounds and was morbidly obese.
Sensing a rapid pulse and feeling lightheaded, he presented to the Duke emergency department. He remained there until his blood pressure, spiking at 240 mm Hg/140 mm Hg, was lowered and medically stabilized. He was referred to the Duke Nephrology Hypertension Clinic to consult with Crystal C. Tyson, MD, a nephrologist and researcher.
Question: What steps did Tyson take to treat the patient's resistant hypertension?

Answer: Tyson evaluated the patient's medications and lifestyle. Recognizing that lifestyle modification is a vital component of hypertension management, she encouraged his participation in the Treatment Resistant Hypertension Interventions Utilizing Lifestyle Modification to Promote Health (TRIUMPH) clinical trial and followed him during a period of successful weight loss, dietary modification, and exercise that helped him successfully reduce his blood pressure.
Certified by the American Society of Hypertension as a hypertension specialist, Tyson conducts research on lifestyle strategies, such as diet and exercise, to lower blood pressure.
"This patient was an all-star in the sense that he had already come to the realization that treating his high blood pressure would be critical to avoid a devastating heart attack, stroke, and kidney problems," Tyson says.
After seeing the patient in the clinic, she encouraged him to join the randomized control trial sponsored by the National Institutes of Health (NIH), led by James Blumenthal, PhD, and Andrew Sherwood, PhD, of the Duke Division of Behavioral Medicine. TRIUMPH is designed to evaluate the effects of diet and exercise on resistant hypertension.
Patients with resistant hypertension are defined as those whose blood pressure is not controlled by 3 medications or those who require 4 or more medications to achieve control.
"I funneled him into the study," remembers Tyson, "but he is the one who took advantage of the resources and ran with it. Outcomes are so much better when patients become personally invested in their health."
Previously, the patient had not maintained continuous hypertension management due to work-related relocations. As part of the trial, the man worked closely with TRIUMPH study staff and attended weekly group meetings with nutritional and behavioral specialists.
For 16 weeks, the patient exercised 3 times a week in supervised sessions at a Duke cardiac rehabilitation facility. He followed guidelines from the Dietary Approaches to Stop Hypertension diet, created by the NIH's National Heart, Lung, and Blood Institute, and reduced his sodium intake. He also was taught behavioral strategies for limiting his daily caloric intake to lose weight.
 With regular workouts, health monitoring, and counseling, the patient lost more than 40 pounds. He reduced the number of medications prescribed for hypertension and achieved an average blood pressure of approximately 125 mm Hg/70 mm Hg—no longer meeting criteria for resistant hypertension. After the study ended, the patient continued exercise and dietary adherence and his blood pressure and weight remain well controlled. 
 "The TRIUMPH study is a little different from others because we are testing comprehensive lifestyle interventions among patients who have resistant hypertension and assessing the lifestyle and concurrent medication therapies," Tyson says. "This patient is an example of the success of this effort."