Reducing Drug Misuse in the Doctor's Office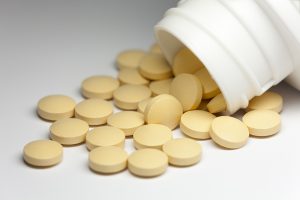 Misuse is defined as use of a drug without a prescription of one's own; use of a drug in higher amounts, more often, or longer than prescribed; or use of a drug in any other way not directed by a health care professional. Physicians on the front line can play a significant role in the prevention of misuse in the following ways.
Recognize Substance Use Disorders
The trend in illicit substance use that results in substance use disorders is directly related to the rise in prescription drug misuse. The challenge for physicians lies, in part, in addressing the broader lens of substance use disorders, says Melinda Campopiano, MD, chief of regulatory programs for the Substance Abuse and Mental Health Services Administration (SAMHSA).
"Physicians need to decide from the outset where they stand with substance use disorders as a disease," she says. Recognizing and acknowledging substance use disorders as a complex brain disease can enable more meaningful conversations with patients and more thoughtful strategies for preventing drug misuse.
Initiate Alternatives to Opioids
Among the 4 major categories of psychotherapeutic drugs—pain relievers, tranquilizers, stimulants, and sedatives—pain relievers represent the largest area of misuse (97%), according to SAMHSA.
The Centers for Disease Control and Prevention recommends initiating nonpharmacologic and nonopioid therapies for pain as first-line treatments, including acetaminophen and nonsteroidal anti-inflammatory drugs, as well as identifying and addressing coexisting mental health conditions.
Use Prescription Drug–Monitoring Programs
Prescription drug–monitoring programs are the clearinghouse for prescribing and dispensing data collected from pharmacies and prescribers, detailing possibly questionable activity among patients such as early refills. Forty-nine states currently have operational prescription drug–monitoring programs, and authorized users such as physicians can access data across states.
Screen and Intervene
Questioning and counseling patients may reveal useful information about drug habits and behaviors, as well as patient understanding regarding their medications.
The National Institute on Drug Abuse recommends a 5-step framework for screening and intervening that entails asking patients questions about drug use; advising, assessing, and assisting with behavioral change; and arranging for referral to specialists or possible medication-assisted treatment for addiction, if required.
Save