Re-Engineer the Office Visit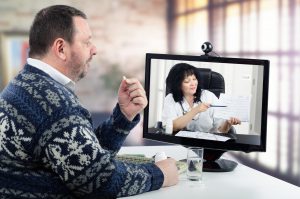 Many physicians and patients express dissatisfaction with the standard 15-minute appointment. Even preventive care can be time consuming. For a typical 50-year-old woman, 23 screening, counseling, and monitoring recommendations exist.
According to a 2014 survey, more than 80% of physicians report working at or beyond capacity. Meanwhile, patients—who wait an average of 18.5 days for a few minutes with their physician—say they don't have time to explain their complaint, let alone establish relationships with their doctors. As reimbursement shifts to quality-based payment, many practices are exploring the following models and techniques to optimize patient care.
Longer Visits
Many practices set aside longer appointments for patients with multiple health concerns or who are overdue for preventive health screenings, which may lead to better doctor-patient relationships, better outcomes, and higher levels of patient satisfaction.
Quality payment systems, as well as some fee-for-service codes, may allow practices to charge extra for these longer visits.
Team-Based Care
Clinicians can collaborate with each other and the patient to achieve common goals and better outcomes. A patient may see several members of the health care team during 1 appointment, and team members can communicate with each other and the patient during and between visits to ensure the patient has the information and support needed to follow through with recommended care.
A 2014 study by the Patient-Centered Primary Care Collaborative showed that team-based care decreased overall health care costs, perhaps by reducing visits to the emergency department. The Agency for Healthcare Research and Quality offers toolkits, for example, to help build high-functioning health care teams.
Group Visits (Shared Medical Appointments)
These appointments for up to 10 patients with similar health issues (eg, diabetes, asthma, obesity) may last up to 2 hours and include both one-on-one time with a physician as well as group instruction and discussion. Studies show that group visits are associated with a reduction in visits to the emergency department, hospitalization rates, visits to specialists, and improve healthy behaviors and rates of patient satisfaction.
Virtual Visits
Many clinics and payers offer patients the option to see a health care professional by video for routine health concerns or follow-up visits. Such televisits have been especially effective for dermatology consults, for which the wait time in many markets is several months.