Optimal Interval Between Chemoradiotherapy and Surgery for Rectal Cancer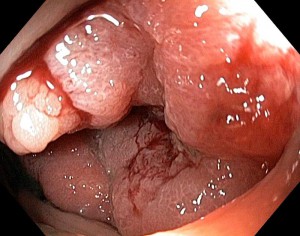 The optimal time between the completion of neoadjuvant chemoradiotherapy and surgery for locally advanced rectal cancer has long been debated, but a new 2016 study may finally provide the answer. Featured online in the Journal of the American College of Surgeons, the study defined the ideal threshold to be 8 weeks.
Christopher Mantyh, MD, and other Duke investigators analyzed data from the National Cancer Data Base to identify the time point at which patients exhibited the best outcomes, primarily with regard to margin positivity and tumor down-staging. They also examined readmission and death rates within 30 days of hospital discharge, as well as rates of overall survival.
The study examined 11,760 patients from multiple institutions who underwent neoadjuvant chemoradiotherapy and surgical treatment for stage II/III localized rectal cancer from 2006 to 2012, making it larger in size and breadth than most previous studies.
"Due to its size," Mantyh explains, "we thought the National Cancer Data Base was a perfect resource to answer the question about the timing of surgery after chemoradiotherapy for rectal cancer. The data set represented all types of hospitals."  
With a range of 43 to 63 days, the median time between neoadjuvant chemoradiotherapy and surgery was 53 days.
"The odd thing about the study is that, when we looked at the best timing for pathological down-staging as well as margin positivity, they both arrived at exactly the same time: 56 days," says Mantyh.
Although a time interval of more than 56 days between neoadjuvant chemoradiotherapy and surgery resulted in lower readmission rates, he adds that it did not increase the down-staging effect and was associated with a greater likelihood of positive resection margins and increased mortality.
Mantyh explains that his group's findings have worldwide significance. "In the global picture, there's a lot of discussion about if waiting longer for surgery is better, and, if you don't wait as long, there's less likelihood of tumor spreading," he says. "None of it is backed up on good modeling data like we have in this study. This kind of analysis is what we need in medicine and surgery. We need to have good population-based data."