Image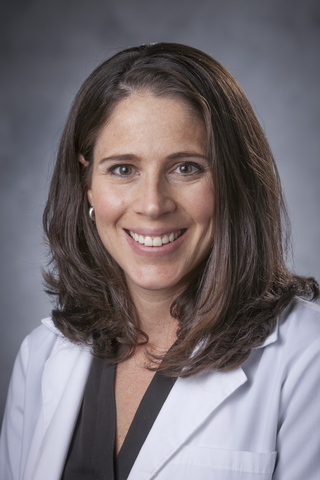 The system can change the way we conceptualize lupus symptoms and provide an efficient means to incorporate the patient's perspective into treatment decisions," Rogers says. "The classifications could also be utilized in clinical trials with the goal of separating inflammatory from non-inflammatory symptoms.
Jennifer L. Rogers, MD
The Duke team has defined five subtypes of SLE:
Type 1: Autoimmune-mediated symptoms are characterized by inflammation or organ damage. Symptoms include lupus nephritis, inflammatory arthritis, cutaneous rash, serositis, mucocutaneous ulcers, alopecia, vasculitis, myositis, hematologic abnormalities, neuropsychiatric lupus, lupus enteritis, Interstitial lung disease, and shrinking lung.
Type 2: Non-inflammatory symptoms do not respond to standard immunosuppression therapies. Symptoms include fatigue, widespread diffuse pain, perceived cognitive dysfunction, poor sleep, depression, and anxiety.
Type 3: A combination of Type 1 and Type 2 symptoms.
Type 4: Low disease activity state. Mild symptoms such as lupus arthritis with minimal joint pain, for example.
Type 5: Complete remission of symptoms.
To ensure diagnostic consistency, the disease types are determined by empirical measures from both patients and physicians. The clinic uses three patient-reported outcome tools and two physician measures.
Patient-reported outcome tools:
The systemic lupus activity questionnaire (SLAQ) includes 24 lupus specific review of systems questions, a self-reported lupus flare (mild, moderate, or severe), and self-reported disease activity scale (0-10).
The American College of Rheumatology's fibromyalgia criteria assesses areas of pain (upper back or left lower leg, for example) and describes symptom severity.
The Patient Health Questionnaire-9 (PHQ-9) screens for the presence and severity of depression.
Physician assessments:
The Systemic Lupus Erythematosus Disease Activity Index (SLDEAI), a scoring system commonly used in lupus clinical trials and research.
The Physician's Global Assessment provides an overall measure of Type 1 lupus activity resulting in measures of mild, moderate, or severe.
During a visit to the Duke clinic, patients spend 5-10 minutes completing the forms. "Instead of me spending 20 minutes trying to understand a patient's explanation of symptoms, I use the answers to direct the visit and delve more deeply into areas of concern," Dr. Rogers says.
Rogers says that incorporating fatigue and fibromyalgia as part of SLE (Type 2)—not a separate non-inflammatory entity—validates patients' concerns and aligns with their perception of lupus. Rogers uses the nomenclature to educate patients and frame treatment options, such as recommending exercise and physical therapy for Type 2-related fatigue and immune suppression for Type 1 lupus nephritis.
The subtyping strategy is likely just the beginning of a new stage of lupus treatment. Rogers and colleagues from the Duke Lupus Clinic are also collaborating with Duke translational scientists and geneticists to determine if a gene signature exists for different lupus subtypes and the possibility that biomarkers may eventually bring precision to SLE diagnoses.