New Chief of Duke Nephrology Expands Research and Clinical Services
Published
November 8, 2016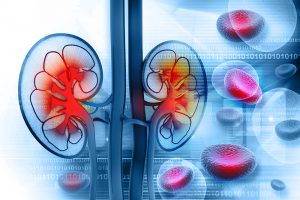 The new chief of Duke Nephrology brings plans for an ambitious era of growth as he expands research and scientific collaboration while broadening clinical services.
Myles S. Wolf, MD, MMSc, who joined Duke in August 2016, is a leading researcher whose work has earned grants from the American Heart Association, the National Kidney Foundation, the American Society of Nephrology, and the National Institutes of Health. Wolf focuses on disordered mineral metabolism across the spectrum of kidney disease. He and his research team study the hormonal regulation of phosphate and vitamin D homeostasis by fibroblast growth factor 23.
Before coming to Duke, Wolf was the Margaret Gray Morton professor of medicine–nephrology at the Northwestern University Feinberg School of Medicine.
"Our key priority is creating strategic growth throughout the division to unlock the full potential of Duke Nephrology," Wolf says. "Given the strength of our research culture and our broad clinical services commitment, we have an extraordinary opportunity to set a new standard for translational multidisciplinary science."
Wolf says he wants to aggressively pursue new scientific partnerships and promote more active mentoring of researchers and clinicians.
"Our investigators will be with Duke's Cardiovascular Research Center, Molecular Physiology Institute, and the Clinical Research Institute," Wolf says. "We will find even better ways to develop translational strategies that help us tackle the most challenging aspects of chronic kidney disease."
His focus on fibroblast growth factor 23 aligns with the efforts of the O'Brien Center for Kidney Research to better understand the links between cardiovascular and kidney disease. "The O'Brien Center is both an asset and a resource," he says.
Though Wolf sees opportunities ahead, he acknowledges that nephrology leaders are concerned about long-term growth. "We want to see increases in fellowship applicants, expanded nephrology-specific trials, and more published research from our specialty," Wolf says. "We have a responsibility to expand our mentoring programs and improve our medical school nephrology exposure and training."