Image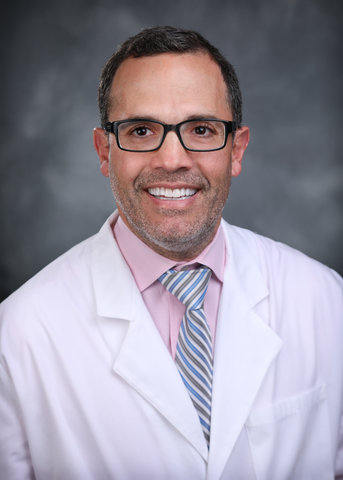 Doing selective surgery preserves a lot of muscle that is not touched and results in a faster surgical procedure and better surgical alignment.
Federico G. Velez, MD
Additionally, for patients with comorbidities that put them at high risk for complications with the use of topical anesthesia, Velez has pioneered at Duke a minimally invasive procedure in which patients can remain fully awake with no pain. This approach enables the surgeon to assess the patient's alignment intraoperatively and determine whether further surgery is needed. "It is becoming almost the standard for my practice in adults over age 50 or 60, and the experience of the patients has been very positive," he says.
The implications for older adults with strabismus are significant, Velez says. "Studies have shown that many people over the age of 65 will have some kind of problem related to ocular misalignment, which creates a higher risk for falls and fractures," he notes.
These minimally invasive techniques give hope to adult patients for a higher quality of life, Velez notes. In addition to correcting the ocular misalignment, surgical treatment can minimize the psychosocial comorbidities—such as anxiety, schizophrenia, depression, and mood disorders—that often present with the condition, and the associated diplopia that inhibits patients from doing their everyday activities, he adds.
"Complicated forms of ocular misalignment require university-level expertise to treat surgically," says Velez. "Very few people in the country are trained or feel comfortable doing such advanced techniques, but this is an expertise we have at Duke."