Metformin May Have Moderating Effect on CV Outcomes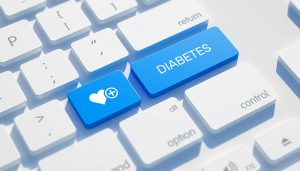 Based on a meta-analysis of 3 major cardiovascular (CV) outcomes trials published online in Diabetes Care, a team of endocrine researchers suggests that baseline metformin use may have a moderating effect on CV outcomes for patients using dipeptidyl peptidase 4 (DPP-4) inhibitors for type 2 diabetes (T2DM).
Corresponding author Matthew J. Crowley, MD, a Duke endocrinologist who has published multiple papers on metformin, says the latest results underscore the need for further research examining the ways in which medication combinations affect CV outcomes.
"Because the CV effects of DPP-4 inhibitors may vary depending on whether patients are co-prescribed metformin, there is residual uncertainty as to whether DPP-4 inhibitors are associated with CV neutrality, benefit, or harm," Crowley says.
Although metformin is the most widely used medication for diabetes and is recommended by the American Diabetes Association and the American College of Physicians as a first-line agent for T2DM, the drug's effects on CV outcomes are not completely understood and continue to be the subject of study by Duke endocrinologists, Crowley says.
The analysis reviewed 3 large, recently published multinational CV outcomes trials. Each trial randomized patients to receive a DPP-4 inhibitor or placebo in addition to their existing diabetes therapy. All 3 studies focused on patients with high CV risk.
The exploratory analysis, Crowley says, indicated that DPP-4 inhibitors may be well suited for use with metformin. The analysis was initiated because researchers recognized that metformin's mechanism of action of enhancing incretin hormone production from the intestine may complement the DPP-4 inhibitors' ability to limit the degradation of incretin hormones, thereby promoting insulin secretion. "Our findings support this potential synergy," Crowley says.
Crowley cautioned that these initial findings should not affect the way DPP-4 inhibitors are used. The analysis could not account for possible differences between metformin users and non-users in the analyzed trials. For example, physicians may hesitate to prescribe metformin for patients with chronic kidney disease and congestive heart failure, Crowley notes, so metformin users may have lower rates of those conditions.
"We hope to address the issue of population differences by examining the interaction between metformin and DPP-4 inhibitors using patient-level data from these trials," Crowley says.
Additional authors included John W. Williams Jr., MD, a Duke professor in Psychiatry and Behavioral Science; Andrzej S. Kosinski, PhD, a Duke biostatistician; David D. D'Alessio, MD, chief of the Duke Division of Endocrinology, Metabolism, and Nutrition; and John B. Buse, MD, PhD, chief of the Division of Endocrinology at the UNC School of Medicine and director of the UNC Diabetes Center.