Little Benefit to Gross Total Resection for Most Medulloblastoma Subtypes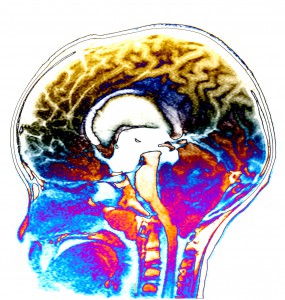 A new study published in March 2016 in The Lancet Oncology challenges the current standard of care for patients with medulloblastoma. In analyzing data from 787 patients with medulloblastoma at 35 international institutions, study investigators conclude that, after accounting for molecular subgroups, there is no overall survival benefit to gross total resection. They also recommend against "second-look" surgeries to remove residual tumors in pediatric patients with a high risk of neurologic morbidity.
Based on the perception that incomplete resection is a marker of high-risk disease, surgeons have historically performed aggressive primary resection, as well as second-look surgeries in patients with medulloblastoma. Eric Thompson, MD, a pediatric neurosurgeon at Duke and first author on the study explains: "Not infrequently, if the residual is larger than 1.5 cm2, surgeons will perform a second resection. The main thrust of this study was to determine whether this cut off is useful for making these important clinical decisions."
To study the effect of extent of resection, Thompson and the other researchers examined data from resections performed between April 1997 and February 2013 at centers participating in the Medulloblastoma Advanced Genomics International Consortium.
Whereas medulloblastoma was once viewed as a single entity, the study is the first to take into account new research that defines medulloblastoma as 4 distinct molecular subtypes with different clinical characteristics. "We know subgroup is important for prognosis," Thompson notes, "but no one has really looked on a large scale at the importance of extent of resection in the context of these different subgroups."
The study reports that there are no benefits to overall survival of total resection vs subtotal resection (≥1.5 cm2 tumor remaining) for any of the 4 subtypes. In fact, the single benefit to total vs subtotal resection was for progression-free survival in patients with group 4 tumors and, even then, only in those patients with metastasis at presentation.
Thompson says that, at present, molecular subtype cannot be determined prior to surgery. Developing more advanced imaging techniques to identify the subtypes of medulloblastoma prior to surgery will help surgeons provide the best treatment for each patient.
"Since we know that in 3 of the 4 subtypes the extent of resection is not that important, knowing the subtype prior to surgery will ultimately make surgery safer by allowing us to not be so aggressive if we don't need to be," Thompson says. "Everyone should still have a maximal safe resection," he adds. "We are simply saying that there is no clear survival advantage associated with trying to remove every last bit of tumor."