Liraglutide May Reduce CVD Risk in T2DM
Published
September 27, 2016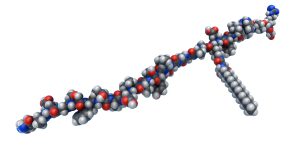 The potential cardiovascular benefits of liraglutide, a drug designed for use in patients with type 2 diabetes mellitus (T2DM), are attracting renewed focus among endocrinologists.
Researchers from the Liraglutide Effect and Action in Diabetes: Evaluation of Cardiovascular Outcome Results trial (NCT01179048), an international, multicenter study examining cardiovascular outcomes in participants with T2DM assigned to liraglutide or placebo, have found that liraglutide may reduce the risk of adverse cardiovascular events in this patient population.
A total of 9,340 patients with T2DM were enrolled in the trial and randomized to receive either liraglutide or placebo and were followed up for a median period of 3.8 years. Researchers measured the first occurrence of death from cardiovascular causes, nonfatal myocardial infarction, or nonfatal stroke in the 2 groups and found that a significantly lower rate occurred in participants assigned to liraglutide.
Thus, the results of the study, published in the July 28, 2016, issue of the New England Journal of Medicine, are attracting renewed interest in the potential cardiovascular benefits of liraglutide.
"Given the high risk of cardiovascular disease (CVD) associated with T2DM, any medication that reduces the risk of heart disease is welcome," says Reilly Coch, MD, a fellow in the Duke Division of Health Endocrinology, Metabolism and Nutrition.
Because the cost of the drug remains high relative to insulin and other first-line oral antidiabetic drugs, liraglutide is not yet in widespread use. But Coch predicts that patients who need once-daily injectable, glucose-lowering medications will begin to switch to liraglutide, which is also a formulation injected once a day.
Duke endocrinologist Nicole E. Jelesoff, MD, notes that the cardiovascular benefits were seen in a relatively short timeframe in the trial, and she is hopeful about the applications of the drug.
"Liraglutide is now one of the first glucose-lowering agents to show statistically significant benefits in cardiovascular outcomes in patients who are older and already inherently at higher risk for death from cardiovascular causes," she says. 
"It is encouraging that we may now have more ways of reducing CVD risk beyond the current standard of care with statins, aspirin, angiotensin-converting enzyme inhibitors, and angiotensin II receptor blockers," Jelesoff says.
"As with any therapy, our ultimate goal is to improve clinical outcomes beyond just lowering blood sugar," she adds.