Guidelines Published for Ventricular Arrhythmias, Sudden Cardiac Death
Published
February 12, 2018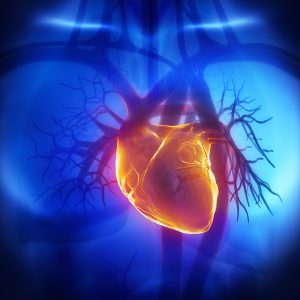 New guidelines for the treatment of ventricular arrhythmias (VA) and the prevention of sudden cardiac death (SCD) offer the first updated recommendations in more than a decade from the American College of Cardiology, American Heart Association, and Heart Rhythm Society.
Duke electrophysiologist Sana Al-Khatib, MD, MHS, who chaired the writing committee, says the comprehensive decision-making process focused on the daily challenges clinicians encounter in managing patients who have VA or a risk of SCD.
The new guidelines provide updated directives for many arrhythmia conditions and encourage genetic counseling as well as cost and value considerations. Al-Khatib says the guidelines establish several first-time recommendations in the United States for specific VA and SCD conditions:
Subcutaneous implantable cardiac devices (ICDs)
Management of ICDs in patients with left ventricular assist devices (LVADs) and in patients who have undergone transplant
Shared decision-making and terminal care planning with patients
Updated for the first time since 2006, the guidelines were completed in 18 months compared to a typical timeframe of 24 to 36 months. In addition, a new modular presentation offers a more readable format.
"These guidelines provide evidence-based recommendations on the management of adults who have VA or who have a risk of SCD, including diseases and syndromes associated with a risk of sudden cardiac death from VA," Al-Khatib says. "I believe these guidelines will help clinicians provide excellent care to patients for many years to come."
Key updates in the guidelines:
Recommendations on the use of medications, types of defibrillators (implantable through the vein or under the skin vs a wearable defibrillator), and catheter ablation for the prevention of sudden cardiac death. These are the first US guidelines that include recommendations on subcutaneous ICDs.

Updated recommendations on catheter ablation of VA from the most benign (premature ventricular contractions) to the most ominous (ventricular fibrillation) while acknowledging the substantial progress in technologies that facilitate the treatment of heart rhythm disorders with catheter ablation.

The recommendation that a shared decision-making approach should guide treatment decisions to embrace a patient's health goals, preferences, and values.
The encouragement of genetic counseling and testing for certain diseases to inform clinical decisions.
An emphasis on the importance of informing patients with ICDs about the risk of SCD and non-sudden death from heart failure or non-cardiac conditions, as well as the effectiveness and potential complications of ICD.
The recommendation that clinicians discuss ICD shock deactivation for patients who are approaching the end of their lives from other illness. This discussion should include a review of patients' goals and preferences.
A focus on the importance of considering cost and value factors when reviewing strength of evidence surrounding ICD cost effectiveness.