Getting Social With Your Patients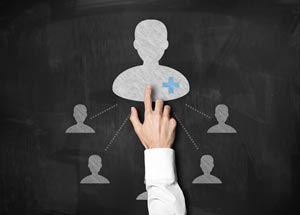 As few as 5 years ago, physicians could get by with the tried-and-true methods of communicating with their patients—phone, fax, and (snail) mail. Today, that's history.
The Internet and social media, and the devices through which we connect, have opened up a vast system of information gathering and communication, revolutionizing the way we interact—with peers, patients, and even the larger global community—and, for many physicians, making them shiver.
That's completely legitimate, says Joanna Belbey, compliance subject matter expert at Silicon Valley–based Actiance, a global leader in managing regulatory and compliance issues for emerging technologies and communication platforms. Belbey works with regulated industries such as the health care and finance sectors to devise best practices for social strategies.
"Doctors are afraid of the possibility of the Health Insurance Portability and Accountability Act and other regulatory breaches. Social media is still relatively new for them, and there's a lot of trepidation," she says. "But, just to avoid it because of the fear of risk is not a good long-term strategy."
Resources for Getting Started
Overcome Your Fears
The best reason for not avoiding it? Your patients. According to a 2012 survey, 42% of consumers have used social media to access health-related consumer reviews (a number that is growing), 61% of consumers are likely to trust information posted by their health care team, and more than 70% of consumers said they want help from physicians via social media, including referrals.
Surprisingly, use of social media among seniors also continues to increase, with more than one-half of people 65 years or older using Facebook.
Be Deliberate
Any new venture demands investigation, including taking a good look at what you're trying to accomplish for your practice. If building a public presence around your medical practice and strengthening your relationship with patients are your goals, then there are deliberate ways to go about stepping into the social space.
Watch, listen, and learn. Spend some time exploring the top social media platforms, patient sites, and other online industry sources. Listening to these conversations can help you identify patterns, issues, needs, and protocols.
Develop a strategy. Depending on what you've discovered through observation, decide what you want your public presence to be and create a roadmap for how you will make that happen.
Create a social media policy. Don't start without a good understanding of compliance and regulatory pitfalls. You can peruse other health care–related social media policies or work with your own representative to develop something that works for you.
Limit your tools. Boosting your LinkedIn page is one of the easiest ways to begin feeling your way through the social landscape. Once you get comfortable, you can start thinking about designing your virtual map.
Pay Attention to Trends
In many ways, creating your social presence comes down to paying attention to the trends of modern communication and making sure you're continuing to strengthen the relationship you have with current and future patients or meeting them where they are.
"Social media is merely an extension of the doctor–patient relationship," says Kevin R. Campbell, MD, president of K-Roc Consulting, LLC. "When physicians are active on social media sites, it affords them with an additional opportunity to reach patients and impact the daily choices that they make."