Following a successful pilot phase from November 2018 through June 2019, Sepsis Watch, an augmented intelligence (AI) system developed by Duke, has now been deployed in the emergency departments (ED) at all three Duke University Health System hospitals to identify patients in the early stages of developing life-threatening sepsis. The system signals an AI-computed risk of sepsis so that care teams can quickly begin treatment.
Image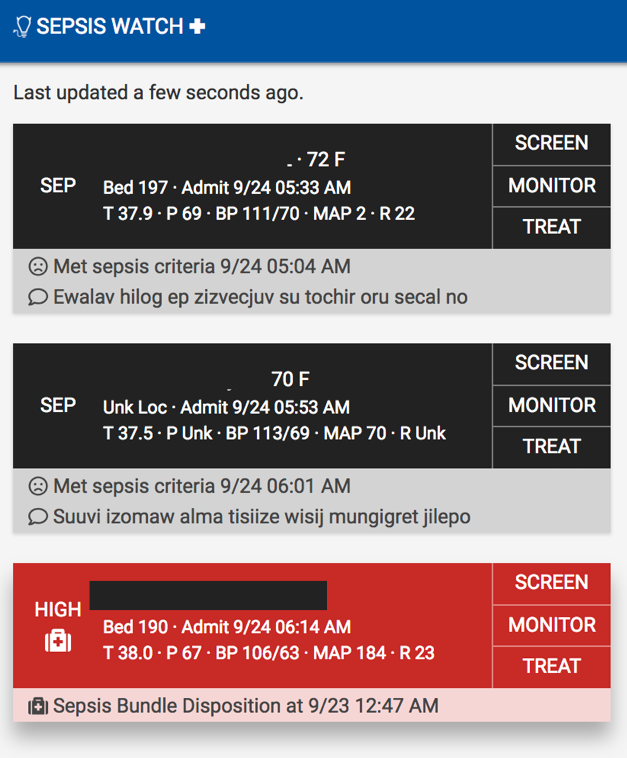 In the early stages of sepsis, patients can experience a series of physiological changes that typically require a physician to recognize certain patterns in order to make a diagnosis.
"Sepsis is very common but very hard to detect because it has no clear time of onset and no single diagnostic biomarker," says Mark Sendak, MD, MPP, who leads population health and data science at the Duke Institute for Health Innovation and was a member of the Sepsis Watch development team.
Sepsis Watch culls data such as vital signs, test results, comorbidities, demographics, and medical history from patients' EHRs every five minutes. It analyzes 86 different variables, samples them multiple times, and detects relationships among the variables that could signal onset of sepsis. If a patient meets its criteria for early signs of sepsis, the system signals the hospital's rapid-response team of the change in the patient's status.
"Rapid-response team members confer with attending physicians who are at the bedside in the ED and decide whether to dismiss the alert, place the patient on a watch list, or start treatment based on the treating physician's instructions," says project team leader Cara L. O'Brien, MD, hospital medicine physician and associate vice chair of inpatient operations in the Department of Medicine.
Image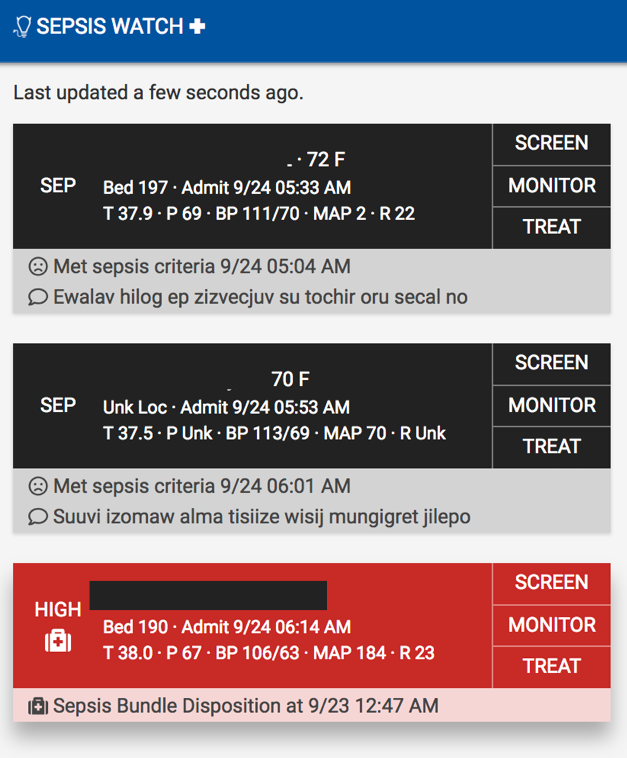 Sepsis Watch then facilitates rapid patient evaluation and delivery of the Centers for Medicare & Medicaid Services recommended three- and six-hour treatment bundle items. "Once a physician decides to treat a patient, a timer is started for three and six hours, and the rapid-response team uses the system to monitor and facilitate completion of treatment," Sendak explains.
"While Sepsis Watch is an exciting foray into designing targeted models to complex clinical problems, simply developing the models is not enough," says Suresh Balu, director of the Duke Institute for Health Innovation and associate dean for innovation and partnerships in the School of Medicine. "Our multidisciplinary team brought together AI and machine learning know-how, analytical skills, and clinical expertise, successfully integrating these models into clinical workflows. Without the enthusiastic collaboration and engagement of our exceptional frontline clinicians, Sepsis Watch would not have been successfully implemented."
The Sepsis Watch model was trained via deep learning to identify cases based on dozens of variables. Its training data consisted of 50,000 patient records with more than 32 million data points. Sendak believes the system is a groundbreaking example of AI being successfully integrated into hospital operations, with data flowing from EHRs and alerts being incorporated into physicians' workflows. "In terms of fully implemented machine learning solutions in a medical setting, this is one of the largest in the country," he says.
Image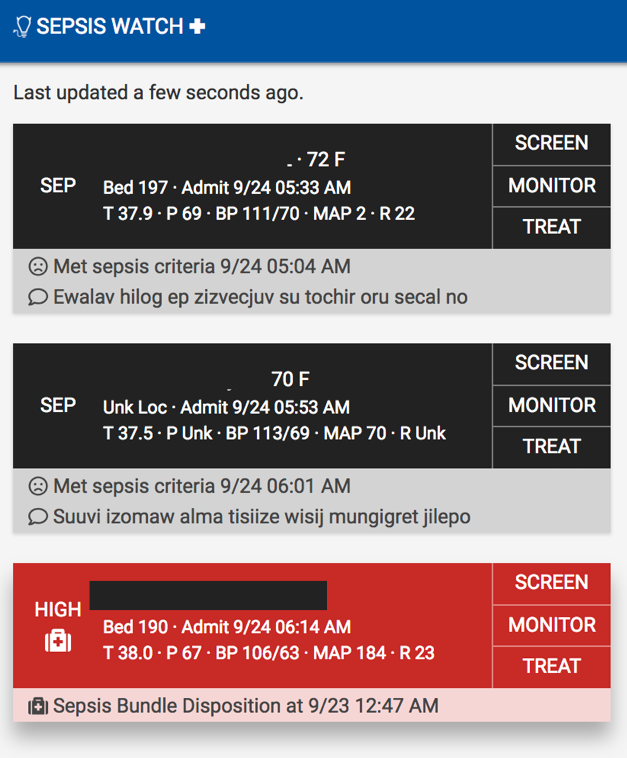 Plans are underway for scaling Sepsis Watch across all inpatient and intensive care units throughout the three Duke hospitals, ultimately leading to implementation in all care settings. Duke is also beginning efforts to partner with external organizations to license and implement the solution in other care delivery systems across the country.
"We are already incorporating the learnings from this implementation and integration and applying them across other areas, such as early identification of cardiac shock and early prediction of adult and pediatric decompensation in our hospitals," says Balu.