Design With Patients in Mind
Published
September 27, 2016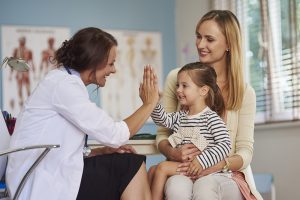 Patients who have a great experience at your clinic can impact quality of care, safety, staff engagement, and your financial results. Since the 1980s, more than 600 studies have been published about how the physical environment of the health care setting affects outcomes. This includes details that range from the building's architecture, interior design, lighting, and other aesthetics, as well as building materials, systems, and maintenance programs.
"Every aspect of a patient's experience is influenced by the physical environment," says Patrick J. Andrus, deputy executive director of operations for the American Society of Healthcare Engineering. Added to that are other difficult-to-quantify concepts, such as culture and communication, and the policies and procedures required to put it all into place that are also contained within the larger matrix of the "patient experience."
People, Process, and Place
Earlier this year, the American Society for Healthcare Engineering published a report on its "people, process, and place" approach for improving patient experience.
"The framing of the physical environment is important," says Lorissa MacAllister, PhD, president of Enviah, a health care design research firm in Michigan, and one of the report's contributors. "But, there's a synergistic relationship among the environment, the people giving care, and successful processes."
In fact, the report claims that these 3 factors—people, process, and place—shouldn't stand on their own. Put into practice, they would look something like this:
People: Your team members describe their ideal end-state and identify the steps needed to create a culture that supports those goals

Process: You examine the staff, patient, and visitor actions that can improve patient experience

Place: You work to improve building features, technology, and equipment toward your end-state
Smaller Touches Equal Big Returns
Whether you're a small practice or a large health care system, putting such an approach into place means thinking about areas such as communication, staff responsiveness to patient needs, pain management, noise and cleanliness, and a patient's willingness to recommend a provider.
For example, configuring an examination room so that a patient can have a meaningful conversation with the physician can influence how the patient rates communication. Also consider that the perception of cleanliness can be affected by lighting, décor, and furniture selection, and that things like views of art and nature influence pain management.
Even the placement of hand-washing sinks has the potential to make an impact, says MacAllister. Her research at Emory University revealed that when the location of the sink made it possible for the health care professional to maintain eye contact with his or her patient while washing his or her hands, the scores for clinical communication increased.
The bottom line, says Andrus, is that physical environment influences the patient experience in a variety of ways and it's a valuable, but often underused, resource.
"Health care organizations can use a holistic approach considering people, process, and place to improve patient experience," he says. "Evidence-based design and research can help inform these decisions."