Curbing the Opioid Epidemic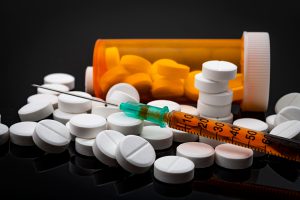 A recent interim report from the Commission on Combating Drug Addiction and the Opioid Crisis states the challenge of America's opioid crisis bluntly: "With approximately 142 Americans dying every day, America is enduring a death toll equal to September 11th every 3 weeks." Thus, physicians and other health care professionals have crucial roles to play in taking steps to curb the opioid epidemic.
"This may be a new and uncomfortable role for some," says Mara Laderman, MSPH, director of innovation for Cambridge, MA–based Institute for Healthcare Improvement (IHI). "But, it is essential for turning the tide."
Laderman and IHI recommend the following steps to help address the prescription opioid crisis.
Evaluate your prescribing practices. Limit the supply of prescription opioids in circulation by reducing the dose and quantity. This may mean offering nonopioid alternatives for pain and working with payers on reimbursement. In addition, access your state's prescription drug monitoring program (PDMP) before prescribing opioids to check for concerning activity (eg, early refills).
Raise risk awareness. It's important to educate your patients and their families and caregivers about the risks of prescription opioids, including identifying patients at greatest risk of addiction. For instance, patients may seek "quicker fixes" through illicit drugs such as heroin. Laderman says it's essential to elevate the risk of prescription opioids to that of these nonprescription drugs.
Recognize opioid use disorder. Review the diagnostic criteria in the DSM-5 for opioid use disorder and learn to recognize these signs. Work with patients to manage and taper opioid use and provide ongoing and comprehensive addiction treatment. This may include medication-assisted treatment and behavioral health support. With additional regulatory changes and increased funding options, Laderman says that more providers can be trained to treat this chronic condition, similar to how they've been trained to treat other chronic disorders.
Work with your community. Collaborating with community organizations that are also working to alleviate the opioid crisis can create a collective firewall against opioid abuse. Identify these groups, and be open to new approaches that include forming partnerships with law enforcement and providing health care expertise within your community. "Communities need to take a systems-based approach that simultaneously addresses multiple parts of the complex pathway of opioid misuse, dependence, addiction, and recovery," says Laderman.