Center Is National Leader in Blood Management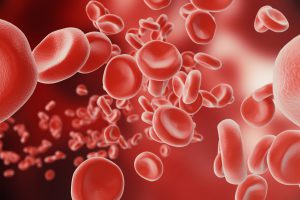 A national leader in surgical blood management, the Duke Health Center for Blood Conservation attracts a growing patient population wishing to avoid transfusion and who refuse blood products.
Enriching blood before surgical procedures and conserving blood for transplants without transfusion, the center has supported 3 "bloodless" heart transplants and 1 liver transplant since 2015. The patients requesting these transplants were followers of the Jehovah's Witness faith.
The center also partners with Duke Anesthesiology's Perioperative Enhancement Team to treat anemia and minimize transfusions for patients undergoing procedures such as hip or knee replacement and spinal surgery and high-risk obstetric or gynecologic events.
The first consultations took place in 2004 as a response to patients undergoing surgery who refused blood transfusion. Since then, the center has registered nearly 3,000 patients.
"It began because regional providers found themselves in difficult situations trying to provide care for their patients," says Nicole R. Guinn, MD, the center's medical director. "These physicians were searching for referral options."
The center's growth is based on its reputation for managing complex blood refusal cases, including in the outpatient care setting, Guinn says. The medical team works to improve transfusion safety, reduce unnecessary transfusion, and address preoperative anemia.
"The key is building a connection with the patient and discussing individual beliefs and concerns," says Aime Grimsley, RN, the center's manager and initial patient contact. "So many patients are incredibly relieved to find a center that accommodates their beliefs."
Faith-based concerns are the most common reason patients come to the center, Guinn says. Jehovah's Witnesses remain underserved by conventional medicine, she says, and make up the largest patient group.
Methods of communicating patient preferences include using arm bands, as well as distinct, red-colored patient record folders and electronic warnings in medical records. Patients being prepared for surgery undergo blood enhancement to increase red blood cell counts, hemoglobin levels, and fluid volume. Acute normovolemic hemodilution, a common blood conservation technique, is often used for patients referred to the center.
However, increasing numbers of cases involve people with nonreligious reasons for refusing traditional transfusion. Restrictive transfusion practices may be medically beneficial to other groups of patients, Guinn says, adding that several studies indicate that transfusions can suppress the immune system and may present a risk of cancer recurrence. Women with breast cancer sometimes refuse transfusion, as do patients with sickle cell anemia. Patients who have undergone an organ transplant may refuse transfusions, particularly if they may need another transplant.
"Patients come to surgery having read the studies associating transfusion with postoperative complications," says Grimsley.