Duke transplant surgeons and researchers will lead a $16.5 million, 7-year NIH-funded trial to assess new therapies targeting antibody-mediated rejection (AMR) in patients who have undergone kidney transplant.
Stuart J. Knechtle, MD, executive director of the Duke Abdominal Transplant Surgery program and principal investigator of the trial, describes AMR as an "unsolved problem with respect to therapy and outcomes in kidney transplants." In the U.S., 40% of kidneys transplants fail due to AMR, Knechtle adds, describing it as "the leading cause of graft failure."
The multi-year analysis is part of the Clinical Trials in Organ Transplantation in Children and Adults (CTOT-CA) consortium. Researchers will assess the results of a new drug therapy in a randomized control trial. Duke will serve as the trial's coordinating center; the University of Cincinnati, the University of Wisconsin, Cleveland Clinic, and Washington University, St. Louis, are also partners in this research.
Novel Drug Therapy Aims to Extend Survival of Patients with AMR
Results from promising non-human primate trials led to a hypothesis about a novel drug therapy that may be effective in turning off a B cell response to extend the survival of patients with AMR. Researchers will test combined treatment with carfilzomib and belatacept followed by belatacept/tacrolimus/steroid maintenance therapy. Carfilzomib was developed initially as an effective treatment for patients with multiple myeloma, says Knechtle, whose research focuses on the immunology of transplantation.
"If we can demonstrate significant clinical benefits for our patients, this will be a transformational therapy for those who face AMR," Knechtle says. "But we need to develop objective data that tests both safety and effectiveness of the experimental treatment.
"We want to compare our current standard of care to this new drug combination," he adds. "Unfortunately, the current treatment options offer little real evidence that they help."
Approximately 24,000 kidney transplants are performed annually in the United States, and about 350,000 patients live in the U.S. with a functioning kidney transplant. "Patients who experience rejection after kidney transplant are sensitized by the process, which means they may have a harder time getting a second transplant," Knechtle says. "Typically, they must wait many years. Only a small subset will actually survive long enough to be able to undergo a second transplant."
Image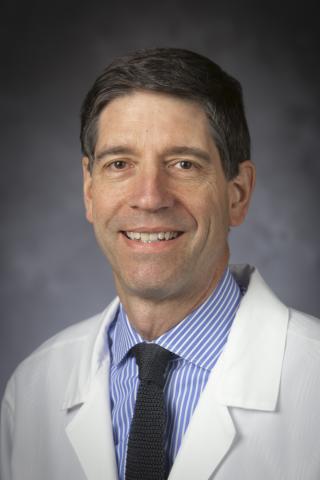 If we can demonstrate significant clinical benefits for our patients, this will be a transformational therapy for those who face antibody-mediated rejection.
Stuart J. Knechtle, MD, executive director, Duke Abdominal Transplant Program
Key Features of the AMR Trial
Patients undergoing the drug therapies will be monitored closely by Duke Infectious Disease specialists for potential viral infections related to immunosuppression.
Researchers will use a new statistical tool developed by the Paris Transplant Group created to model future outcomes. The data tool may help reduce the number of patients required to enroll and improve efficiency. The Paris Transplant Group is an international research institute involved in transplant outcome research with an emphasis on analytics.
Two parallel mechanistic studies will be performed during the trial:
-- The first study will monitor the impact of the drug therapy on the immune system in work led by Annette Jackson, PhD, Shengli Song, PhD, and Garnett Kelsoe, PhD, and Eun-Hyung Lee, PhD at Emory University
-- The second study will use machine learning to interpret kidney biopsy data to develop a digital program that identifies signals of organ rejection. Duke nephrology pathologist Laura Barisoni, MD, and researcher Kyle Lafata, Ph.D. will lead this effort.
Second major NIH CTOT grant for Duke
The $16.5 NIH grant targeting AMR among patients who have undergone kidney transplant is one of two major grants awarded during 2021 to Duke transplant specialists.
The National Institute of Allergy and Infectious Diseases announced a $21 million, seven-year grant to Duke pulmonary transplant specialists investigating more durable treatments to prevent chronic lung allograft dysfunction in patients who have undergone lung transplant.
"It's certainly a feather in our cap at Duke to be able to land this NIH grant investigating AMR in kidney transplant," Knechtle says. "This is similar in scale and design to the award secured by Scott M. Palmer, MD, MHS, in lung transplant. Duke will also participate in two other CTOT trials: a liver transplant investigation led by Carl L. Berg, MD, Duke site principal investigator, and the other in pediatric kidney transplant led by Eileen T. Chambers, MD, also the site principal investigator.
No other academic medical program has secured two major CTOT-CA grants, Knechtle says.